3. List of common equipment that can be retrofitted with inverters in the steel industry.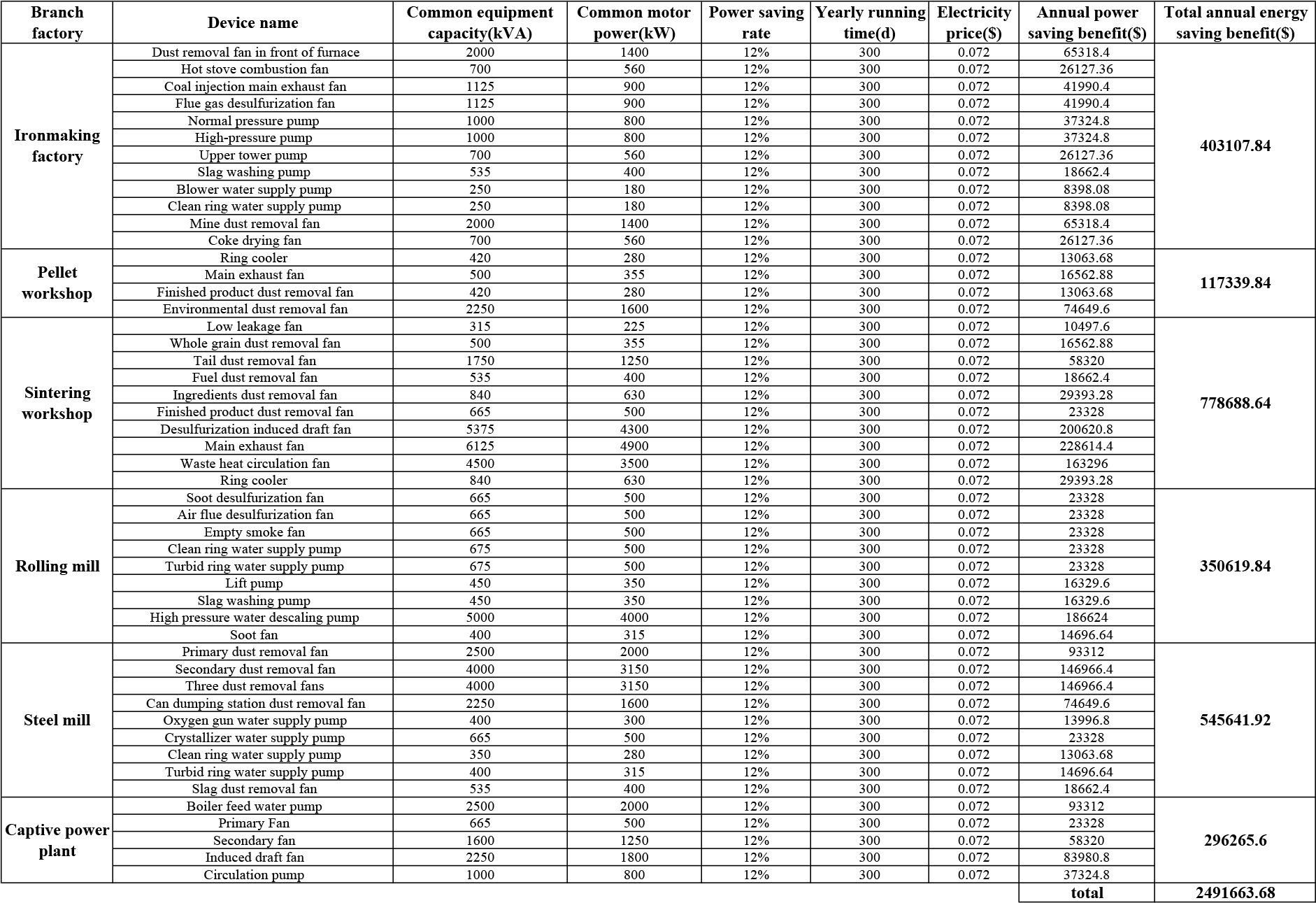 4. Summary of common risks
4.1. The project implementation phase is suspended. According to the contract, whoever is responsible shall bear the restoration costs of the infrastructure project.
4.2. The electricity price drops sharply during the contract period, which may affect the economic benefits of the project. There will be no major adjustments to the energy structure in the short term, so electricity prices will not fluctuate too much.
4.3. The risk of Party B's unilateral withdrawal. Party B cannot recoup the costs it has paid, so this situation generally does not occur. In addition, Party B has been deeply involved in this field for more than 20 years and will not give up its basic base easily.
4.4. Party A fails to pay relevant fees as stipulated in the contract. Reduce risks by only fulfilling EMC contracts with the top ten companies in the industry.
4.5. After the contract expires, Party B withdraws completely or raises the equipment maintenance price at will. The technology involved in the product is universal around the world, and Party A can find a third-party organization for maintenance without restriction.


5. Why choose us
5.1 Leading product technology
The company completely introduced Europe's leading production technology and product technology, independent production, sales, maintenance. We have mastered the core key technologies. At present, our company is a national science and technology-based small and medium-sized enterprises, provincial "specialized, special and new" small and medium-sized enterprises and innovative small and medium-sized enterprises.
5.2 Sufficient experience in project operation
As one of the private enterprises in the field of frequency converter in China, it has been working in the EMC field for decades, from the chairman to the first-line backbone staff.